After 20 years as a band,
Peter Bjorn and John
have just released their ninth album titled
Endless Dream
. At this point, the Swedish collective is self-producing on their own label
INGRID
and the results are entirely homegrown; music is able to meet the light of day quickly and on their own terms without the confines of big studio meddling. During the genesis of this album, each of the three members contributed songs equally, then rehearsed the songs together in the studio. Post-production was handled individually and the end result is a cohesive set of indie-pop nuggets that recall their brightest moments of the past.
Endless Dream
is brighter than their last release from 2018,
Darker Days
, and conjures up some 70's AM Gold rhythms and melodies. The focus is mostly on their traditional guitar-bass-drums motif, with sparse keyboards and other live instrumentation peppered in. It's a simplistic approach for a band some might expect to be drowning in washes of post-production at this point in their career. What makes the tracks stand out is this same simplicity. The songwriting here is poppy, catchy, and presents a positivity needed most during these actual darker days.
Vocalist and guitarist
Peter Moren
's songs are upbeat, slick and ready for airplay. "Reason To Be Reasonable" reflects a sunny disposition during difficult times: "Lost on the highway route to nowhere / But let's enjoy it til we get there." While bassist
Bjorn Yttling
's contributions are a little more restrained, opener "Music" is still the kind of earworm you'll appreciate.
John Eriksson
(drums, percussion) adds a bit more sparse experimentation to the mix. "Drama King" is mellow yet infectious, driven by a punchy bass line with a smattering of guitar and drums. Peter's "Endless Reruns" sums up the record's vibe and message over perky acoustic guitar and castanets: "Still the waves come crashin' in / Sunset for the new beginnin' / The tide clock is one thing ourselves can't choose / But it's likely hope's the last thing that we lose."
Peter Bjorn and John's sold-out Philadelphia date at
Johnny Brenda's
has been rescheduled for October 10th.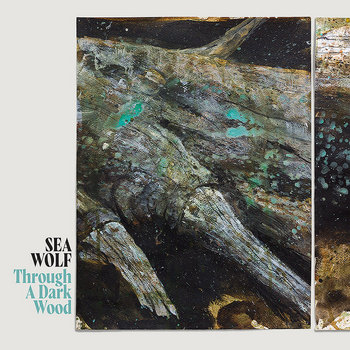 After scrapping a whole album's worth of material,
Sea Wolf
singer
Alex Brown
Church
decided to move on to other projects. This resulted in a film score for the independent movie
Julia Blue
. That experience led to a creative reawakening, which in turn led to
Through A Dark Wood,
a cinematic collection of 11 songs that each tell their own stories. Produced largely on his own and with the addition of newfound skills (a palatial string quartet can be heard throughout), Church concocted an album with many peaks and valleys that still manages to hold on to the sanguine values of Sea Wolf's earlier work.
The opening instrumental "Forward" leads into the textural "Blood Pact," a song that deals with both feelings of regret and the need to right the wrongs of one's past, even if it may be too late. "Break It Down" comes next and is a very interesting listen. Starting off with a distorted guitar riff, what could have progressed into a more aggressive sound instead delves further into the atmosphere with a layer of synthesizers and live strings that paints a wide and beautiful portrait. Church then leaves it to the lyrics to pick up where the heaviness of the opening riff left off (this is, after all, a breakup song).
Musical contrasts are a constant narrative on the album. "Fear of Failure" features a quiet electric guitar, an upbeat acoustic guitar, and the comforting sounds of a string quartet, all of which culminate nicely with the rest of the rhythm section by the time the chorus kicks in. Similar structures are heard throughout ("Fear of Failure" and "Under The Spell Again" are two standouts) and are prime examples of cinematic thinking applied to songwriting.
"Frank O'Hara," possibly the best song on the album, sees Church using the legendary poet as a composite character for himself and his own questions about communication in a relationship. You can hear the emotional desperation in his voice as he sings, "Frank O'Hara / Standing in the subway / What would you have written? / Would words have even been enough?" Do yourself a favor and listen to the song with headphones on to really immerse yourself in the layered production.
 
Time, both away and spent on other projects, can oftentimes lead to a newfound appreciation. It seems that formula worked in regards to Church and Sea Wolf's latest offering.