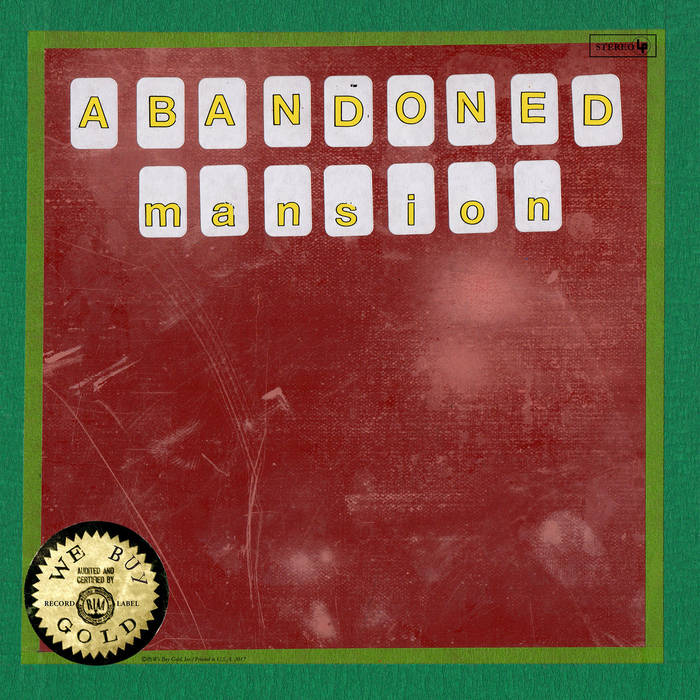 Philadelphia indie rock mainstays
Dr. Dog
are still full of surprises, over a decade into their career. Early in 2016, they released
The Psychedelic Swamp
, an updated re-recording of their earliest material. Then out of the blue last Tuesday, the band dropped another new record,
Abandoned Mansion
. Recorded prior to
The Psychedelic Swamp
, it focuses on the relaxed side of the group's classic rock-influenced sound.
Abandoned Mansion
kicks off with the gentle "Casual Freefall," setting the pace for the album. "Jim Song," a tale about an ex's quick rebound with another guy (that would be "Jim), features flourishes of harmonica and organ sounds, while a wonderful string quartet uplifts the love song "I Saw Her for the First Time." "Survive" is one of the more upbeat tracks with its bouncy beat and spidery guitar lines. "Both Sides of the Line" a highlight with its memorable chorus of "I'm on both sides of the line/Bitter on the fruit and sweet on the rind" Hearing the voices and harmonies of
Toby Leaman
and
Scott McMicken
on tunes such as "Peace of Mind" and "Could've Happened to Me" feel like catching up with an old, familiar friend at this point.
Abandoned Mansion
is currently only available digitally (and on an already sold out limited edition cassette) and Dr. Dog is donating 100% of the proceeds from all
downloads
of the record to the Southern Poverty Law Center until the end of January.