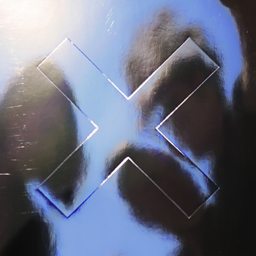 The xx
found themselves in something of a precarious position after the release of 2012's
Coexist
. Following the success of their instantly iconic self-titled debut, the trio made shrewd but safe choice to continue cultivating the sound they had crystallized three years prior, only to find themselves cornered by it and a comparatively lukewarm reception. It was good, but we were groomed to expect great. Four and a half years, countless pale imitators, and one exquisite
Jamie xx
solo album later,
I See You
arguably arrives as a make or break moment for the band. Amazingly, it does both at once. It breaks the mold that formed their previous peaks while making new, even higher ones from the pieces.
Speaking of Jamie xx, it goes without saying that his increased prominence as a producer colored expectations for this album. His dance music was some of the most exciting in recent memory, creating maximalist magic out of the most minimal of beats and negative space. Those kind of touches prove invaluable here. "Dangerous" kicks the album off with synthetic air horns that would have been unthinkable when their first singles emerged online. Rather than go bigger from there, the band lets a fidgety beat take control from there, with the horns only reappearing to counter the chorus after the latter proves itself perfectly commanding without them. A few songs later, "A Violent Noise" takes icy hot arpeggios worthy of
The Knife
and scrubs the beat away entirely, echoing the tension and release of a
Missy Elliott
/
Timbaland
collaboration. Then of course comes single "On Hold"'s perfectly placed
Hall and Oates
sample, another bit of trickery at once wholly new to and at home with The xx's sonic repertoire.
It would be easy enough to heap all of the praise on the new production moves, but as with both previous albums,
Romy Madley Croft
and
Oliver Sim
remain the MVPs. Croft's signature ache on the spare "Performance" nearly puts its ancestor "Shelter" to shame, while Sim has simply never sounded better or more confident, particularly on "Say Something Loving," where he matches Croft's range and romantic longing like never before. Meanwhile, their interplay and lyricism on "On Hold," after an election year where we paid a steep price for false assumptions and complacency, proves that their songwriting remains as timeless and timely as ever.
That emotional universality remains the through line that connects all of The xx's albums, to each other as well as to the listener.
I See You
finds finds them achieving the seamlessness of their debut while avoiding the sameness of their sophomore effort. It proves the group's versatility once and for all without abandoning their verisimilitude. Cue everyone's heart skipping a beat again...
See The xx live on tour this spring, coming to
The Mann Center
's Skyline Stage on May 17th.
**Donate $20 or more to Y-Not Radio to receive a copy of I See You. Click here for details.