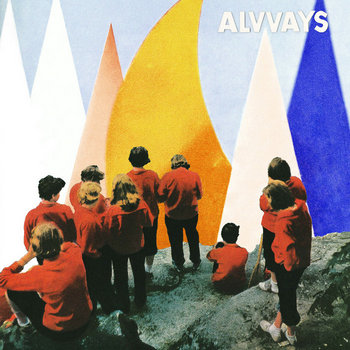 We've patiently waited three years for Toronto jangle-dream pop outfit
Alvvays
to grace us with their sophomore effort
Antisocialites
. Being forced to give their album a name to follow up their eponymous album was possibly the first thing the band did to mature some more and also move on from the infamous and forlorn Archie. With
Antisocialites
, Alvvays has officially moved on.
It might be cliché to say that a sophomore album has a more polished sounds, but there are generations of albums through time where that rings true. Alvvays is a band still in growth. Perhaps it would be most appropriate to say that
Antisocialies
is cleared up and less foggy than its predecessor. Its lead single "In Undertow" picks up where the band left off, chronologically speaking, even though "Your Type" actually pre-dates either album. A venture into West Coast and surf pop is taken in the middle of the album with "Not My Baby" which feels like it could have been on a
Best Coast
album and "Hey" could have been a collaboration with
Wavves
.
My personal stand-out track is "Plimsoll Punks," which is also the longest track clocking in at 4:50, as lead vocalist
Molly Rankin
's voice is on the edge of comparisons with
Corin Tucker
- perhaps spurring dreams of her doing a
Sleater-Kinney
cover. Fans of the standard power ballad will enjoy "Already Gone," and closing track "Forget About Life" is a catchy track but meandering track that I could see featured in a low-budget indie film, and should be a huge hit to hear live.
With 10 tracks clocking in at 32-plus minutes,
Antisocialites
is an easy and quick listen. Alvvays has not quite found everything they're looking for, the journey still continues, and we are enjoying being with them for it. One stop on this journey will be in Philadelphia on October 6th at
Union Transfer
.
Vote for this week's Top 11 @ 11 for a chance to win tickets.
**Donate $20 or more to Y-Not Radio to receive Antisocialites on CD. Click here for details.