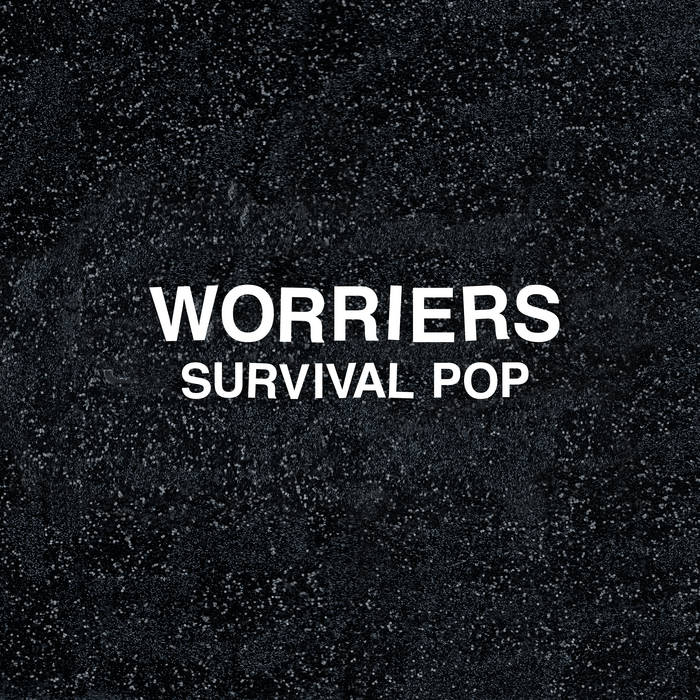 On 
Worriers
' debut album 
Imaginary Life
, 
Lauren Denitzio
 got a lot of attention for their sociopolitical songs ("Yes All Cops," "They/Them/Theirs") but the meat of the album was made up of incisive lyrics about relationships on tunes like "Plans" and "Chasing." On their sophomore record 
Survival Pop
, Denitzio and company run a variety of experiences and themes through 12 sharp, punky songs.
Denitizio has said the new songs are about surviving a variety of personal events in their life, from the death of friends to a heart surgery years ago. They look back at what might have been on the single "The Possibility" then time travel to a different point in "Future Me" to relive "those years like phantom limbs." In "No Thanks," the song starts with "There's a place I think of often / Where we're still 23 in Boston / You're still there."
Denitizio does tackle gender roles and conformity on "Not Your Type," singing about "Wallowing in the type of person I never wanted to be." One of the best tracks on 
Survival Pop
 is the political call to arms "What We're Up Against," about fighting against "the feeling that we're outmanned" and trying to "pick up / swing back, refusing what we're up against." Elsewhere, "Best Fear/Worst Enemy" rails against those who persecute and judge.
Worriers could accurately be called a "pop punk" band but not in the
Warped Tour
sense of the term. Mixing their straightforward, stripped-down sound with zippy melodies, they take on the personal and the political in another great set of urgent tunes. Worriers play a semi-homecoming show (Denitzio lives here in Philly) at
Johnny Brenda's
on November 3rd.