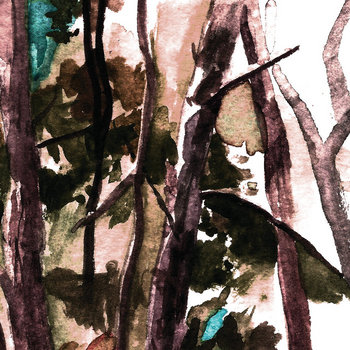 Very often, fans and critics alike point to a band's third album as potentially their greatest work. Groups often spend their first two albums finding themselves, building up their presence and fan base and the payoff often culminates on their third album. As a full four-piece unit, 
Bark Your Head Off, Dog, 
has made that case for
Hop Along
- who have now slotted themselves at the very top of the Philadelphia music scene.
Vocalist Frances Quinlan, with her distinguished voice, once again shows off versatility, mixing authentic repeating sing-a-long lyrics with an ability to vividly create a story. Her ability to create and move a track through highs and lows with such cohesion keeps everything in the album fresh and colorful. Each of the nine tracks is its own story to unpack and analyze. 

This is demonstrated immediately on their lead track/single "How Simple." I challenge anyone to not be moved when you hear, "Don't worry we will both find out / Just not together," as a response Quinlan had a heart-to-heart with her heart. "Somewhere a Judge" begins like a Speedy Ortiz track of garbled guitar work waiting for Sadie Dupuis' voice to kick in and it may actually have the most catchy line of the album "Afternoon vanilla sun / crawls away across the lawn." "The Fox in Motion" is a spirited HAIM-sounding song-of-summer with its sound. "How You Got Your Limp" is an all-too-familiar social commentary regarding a man's leverage and advantage over otherwise powerless women. A listener's greatest challenge lies in "Look of Love," the longest track on the album at just over six minutes, which feels like its own evolution both in emotion and melody and is perhaps the best song on Bark Your Head Off, Dog. It also contains the album title within the lyrics, which is about a disliking a noisy dog, feeling shame in his demise, and never being able to not hear his bark. It's something of a brutal reality check on your empathy.
Hop Along is no longer a well-kept Philadelphia secret and fans are sure to enjoy digging into all the lyrics and melodies that give the band its powerful identity. Hop Along will be playing a hometown show at
Union Transfer
on Saturday, May 19th.