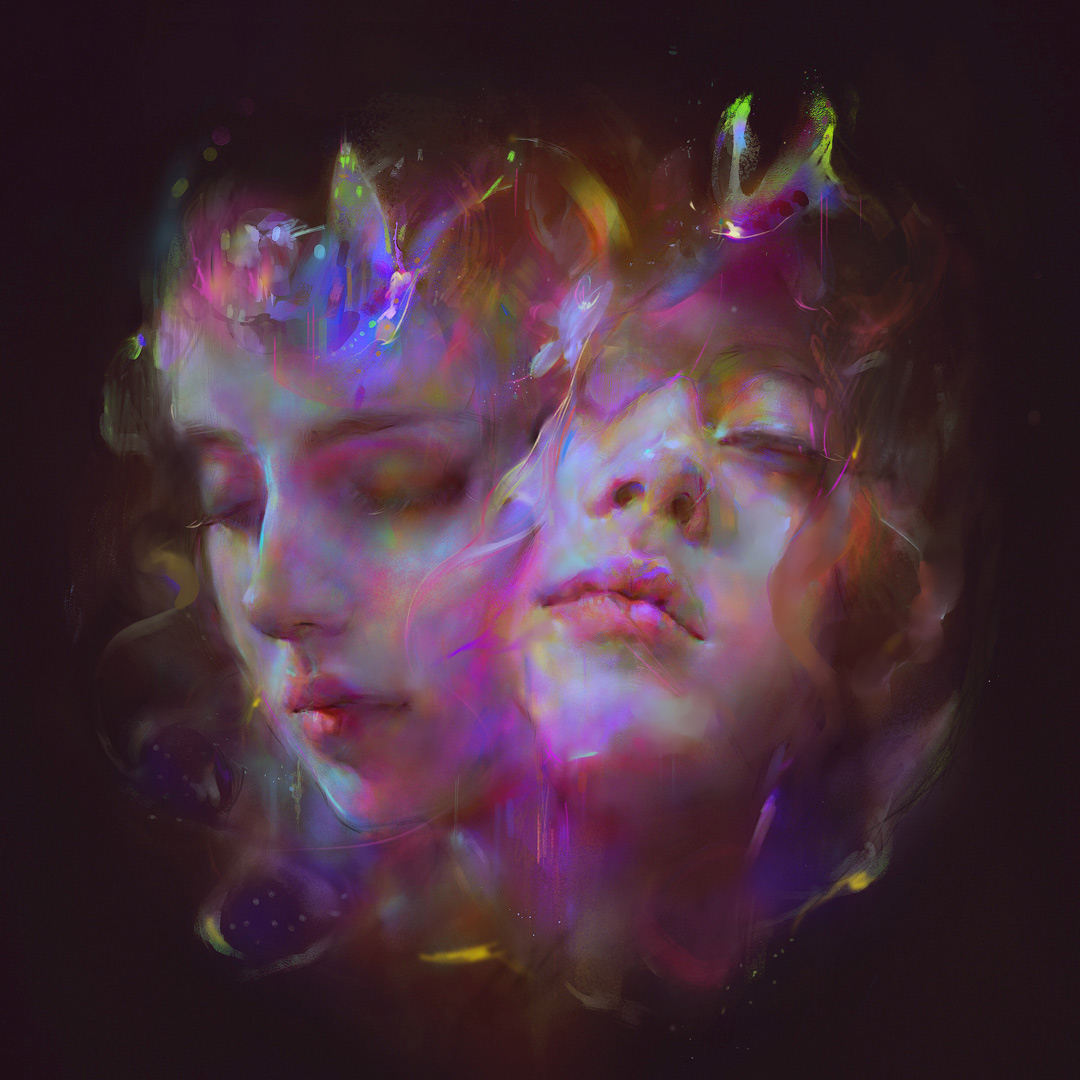 The overarching aesthetic and appeal of UK duo
Let's Eat Grandma
is all laid out in their name. Divisive yet deceptive, it initially reads as something saccharine before the pointed absence of punctuation sinks in to reveal something more sinister. Is it an invitation, a threat, something else, or all of the above? This question, with its implicit infinity of answers, informs and invigorates the experience of
Rosa Walton
and
Jenny Hollingworth
's sophomore album
I'm All Ears
. Like their name, it both beckons and bemuses the listener with some of the most expansive, exhilarating avant pop in recent memory.
The highlights are myriad, with each advance single expertly exploring a different path forward. "Hot Pink," the first of two singles co-produced by experimental electro-pop producer du jour
SOPHIE
, sneers and snarls right along with its lyrics that weaponize the world's perception of these women and perhaps all women. "I'm just an object of disdain to you," the pair sighs before the percussion and percolation around them pops off and pays back that disdain with defiance and interest. The second SOPHIE-produced single, "It's Not Just Me," is less violent but no less vital, lamenting the current generation's struggle to connect offline with synths and sincerity that make them a perfect pick to open for
CHVRCHES
on their upcoming UK tour. The remaining two, "Falling Into Me" and "Ava," revere and revive dueling eras of the immortal
Kate Bush
's career, itself a varied and voluminous voyage through the possibilities of what pop music could sound like.
If the rest of
I'm All Ears
simply sounded like variations of the above, it would already be a triumph. But Walton and Hollingworth's wanderlust knows no bounds. The jaw-dropping "Snakes & Ladders" conjures
Radiohead
(right down to its title) covering
Ariana Grande
, while "Cool & Collected" and "Donnie Darko" are twin epics that veer from prog-rock to pop and back countless times over their generous lengths. These songs, like the women behind them and again, women in general, contain multitudes that both deserve and reward attention, and then, devotion. Anyone willing to explore the sprawling universe that Let's Eat Grandma has charted here will find themselves with no choice but to embrace it. I'm personally all ears to hear where they lead us next.