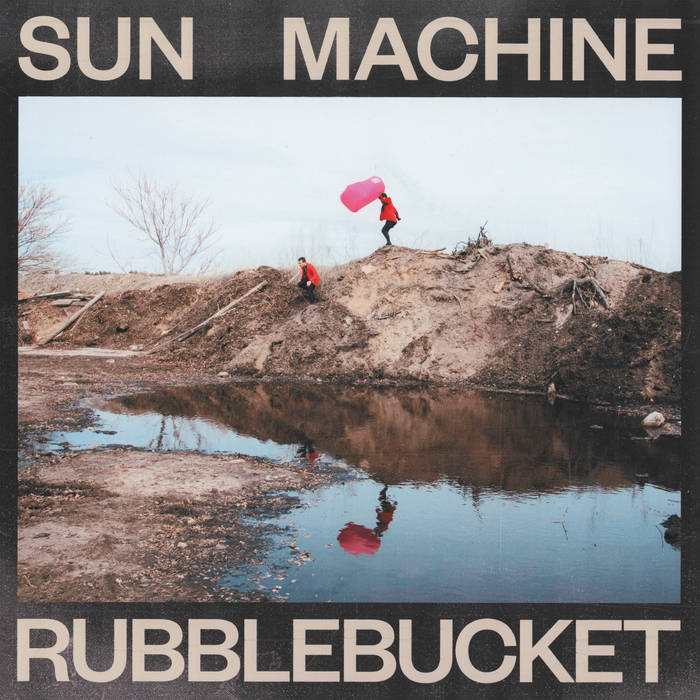 Rubblebucket
's founding members
Kalmia Traver
and
Alex Toth
have been melding sweet indie pop with jazz and funk elements for over 11 years now. Their latest release
Sun Machine
chronicles the past few years of their somewhat tumultuous relationship and personal struggles. Not only have they survived their romantic break-up, but Kalmia recovered from ovarian cancer while Alex battled alcoholism.
Dreary subject matter rarely makes for such upbeat toe-tappers, but Rubblebucket whips up a frenzy of danceable, jazzy tunes sprinkled with funky brass, '80s-era guitar strums, and breezy vocals. Avoiding the male/female indie-pop duo clichés, they've created an entirely new sub-genre (indie jazz?). Standout tracks like "Lemonade," "Fruity," and "Donna" create an atmosphere where the listener can escape the realities of the world, as well as the songwriters' world. Dig a little deeper and you sense the pain that comes through on tracks like "What Life Is," with the lyrics "Wish there was a space to go, nobody has to know. Windows are nice that way, I will not jump today."
Darker lyrics don't always have to be accompanied by dark music. This is evident in the NY duo's ability to flex their creative muscles and acknowledge that even though the spark in the relationship is gone, their musical collaboration is still magical. The energy of the tracks, especially when the brass blares brilliantly, taps into the joy that one can feel after persevering through tough times and coming out of the light at the end of the tunnel.
Rubblebucket will be playing
Union Transfer
on Oct. 26th with opener
Diet Cig
.