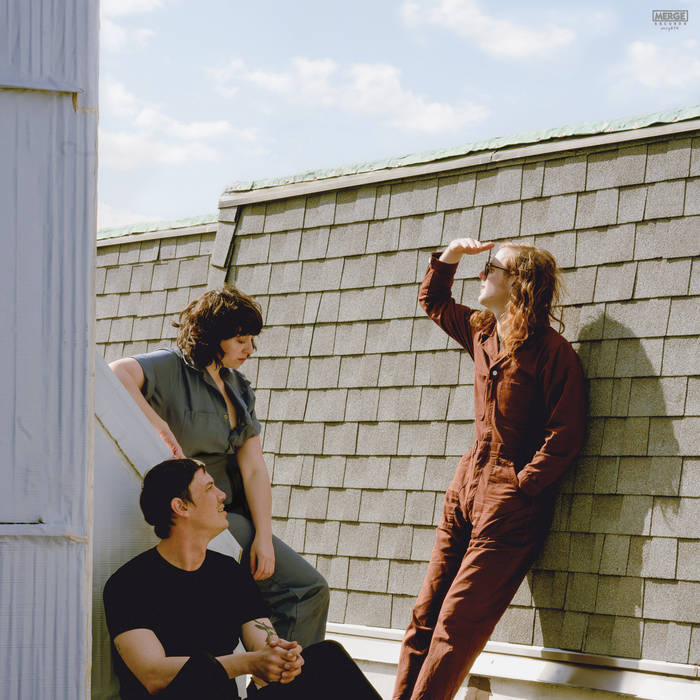 Of all the bands that called it quits and logically wouldn't return,
Swearin'
were easy to put at the top of the pile. After what seemed to be an emotional and romantic fizzle out between singers
Allison
Crutchfield
and
Kyle Gilbride
, a breakup of the band that they ran together seemed understandable. At the same time, Allison was beginning her solo career with
The Fizz
and moonlighted in her twin sister's band
Waxahatchee
, while Kyle was on a path of engineering and production, working with Waxahatchee,
Girlpool
, and
Dark Thoughts
. Then
Superchunk
came calling, asking if they'd open on a reunion tour.
At the thought of playing with Superchunk – a band whose style they owed a great debt to – Swearin' were able to reconcile their differences and hopped back on the literal band-wagon. For the moment, the reunion seemed a one-off thing. In an interview for her solo album
Tourist in This Town
, Allison said that Swearin' was done and history. But the winds of change blow swiftly for a 27-year-old. Allison moved from her adopted home of West Philly to sunny L.A. and penned the deeply personal acoustic song "Anyway" on the new Swearin' album
Fall Into the Sun
as if it were a neatly sealed letter on a cold bedroom pillow apologizing for her sudden departure.
That said, many of Allison's songs here could be compiled as a solo EP of her making since they do not carry the gritty, angsty energy of Swearin's former albums.
Fall Into the Sun
, as the band has claimed in their bio, is "the adult Swearin' album." Allison has evolved as a person and musician, bringing everything she's learned on her own with her: the quiet, whisper-in-your-ear vocal style with straightforward sentiment that echoes the sorrow and growth she has experienced. Kyle's vocals are tamer and more grounded here than they were on their first self-titled album. Unfortunately, much of the pure emotion of their earlier work isn't found here. It is three years after their official breakup and five years since their last album
Surfing Strange
, so it makes sense when their drummer
Jeff Bolt
says, "Getting older, your tastes change, and what you want to do changes." This album is the proof.
Swearin' has always been the best '90's band that was formed in the 2010's, taking vocal cues from
Pavement
and
The
Breeders
, and musical cues from Superchunk and
Green Day
.  While you can still draw the Breeders comparison on songs like "Untitled (LA)" and "Grow Into a Ghost," quiet and confident vocals have replaced the honest, naïve energy of old. Kyle's vocals lean closer to
Travis Morrison
of
Dismemberment Plan
on "Dogpile," and
AC Newman
of
The New Pornographers
on "Future Hell" rather than the uniquely honest, jittery performance of old. Alas, the story of bands growing up and growing away from their angsty youthful style is as old as the history of recorded sound itself.
See how the new "grown-up" songs mix in with the old when Swearin' play an album release show this Wednesday at the
First Unitarian Church
with Philly's own
Empath
&
Big Nothing
.