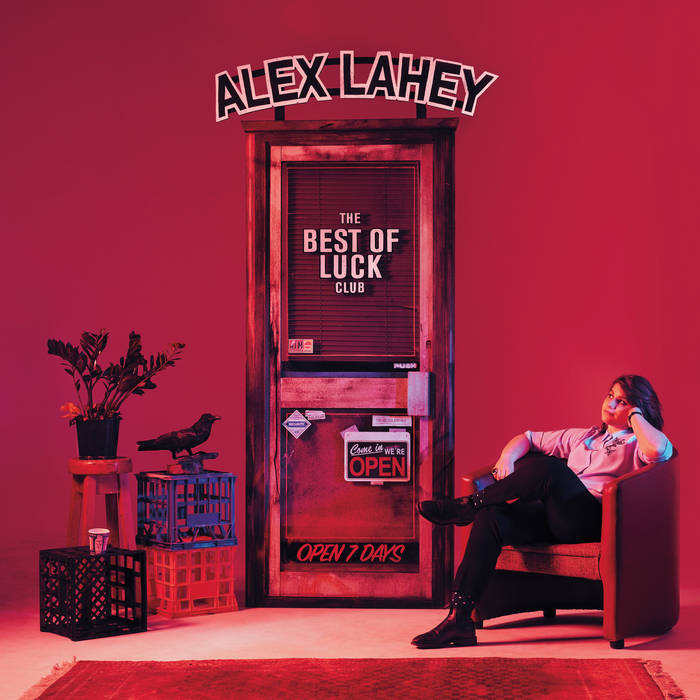 "An Australian walks into a bar" could be the start of a tasteless joke, or it could be the descriptor of 
Alex Lahey's
 sophomore album 
The Best of Luck Club
. Lahey wrote the album while on her 
I Love You Like a Brother
 tour in the U.S., penning over half the songs just in Nashville. For those songs, her muse was the discussion and connection made with random strangers in dive bars over life's struggles and rewards. Rinse, lather, repeat, for a couple of days, and she had enough stories and character studies to meld with her own experiences. What resulted is a concept album of sorts, featuring a new level of growth and worldly comprehension.
Along with a variety of experiences comes a new variety of musical styles for Lahey. On her debut album, she showcased an affinity for catchy, witty and energetic pop-punk, with a youthful and naïve outlook on life. 
Club
 expands her repertoire to ballads on the fragile "Unspoken History;" slow, steady and dreamy melodies on the wishfully romantic "I Want to Live With You" and bouncy piano-pop on the 
Aimee Mann
-like "Isabella," which is quite memorable for giving the Pinocchio
treatment to a vibrator. Where the first album's last song sang about time moving slowly with nothing to do ("There's No Money"), the very first lyric on 
The Best of Luck Club
 is apologetic: "I'm sorry that I haven't been around much lately." How quickly times have changed.
Alas, Lahey doesn't abandon her pop-punk tendencies and thankfully so. "I Don't Go to Parties Anymore" is a bit of rollicking catchy power-pop. The contemplative, validation-seeking "Am I Doing This Right?" is a chugging, arena rock-ready head-nodder. The superb single "Don't Be So Hard On Yourself," written as a pick-me-up for her partner, would have fit seamlessly on the previous album. And she even pushes the punk envelope further with the grungy and angry four-chord "Misery Guts," which chants about exhaustion and over-exposure.
The Best Of Luck Club
 was recorded over a month back home in Melbourne, Australia, which gave Lahey time to play all of the instruments on the album (except drums). She even included a couple of saxophone sections, an instrument she had not touched in years. The finished product showcases both her inspiring musical execution and impressively smart, relatable lyrics. With 
Club, 
Lahey is poised, ready to catapult out of the bar scene and onto a bigger stage. So when she plays
Johnny Brenda's
on August 24th, it might be your last chance to chat her up at the bar and wish her the best of luck...not that she needs it.
**Donate $20 or more to Y-Not Radio to receive a copy of The Best of Luck Club. Click here for details.